Globe Content Studio
2018 | Studio:
AOS
| Role: Design & Motion
Rebrand of The Globe and Mail's internal content studio
The Challenge

Reimagine a well-established traditional organization with deep heritage and history and in a contemporary context.

The Approach

Globe Content Studio gave us full access to their visual archives. We set off to work utilizing some of the most powerful imagery in the history of the publication.

We weren't interested in a caricature of Canadian pride, we wanted to express the real thing — a fusion of old and new through important and distinctly Canadian moments.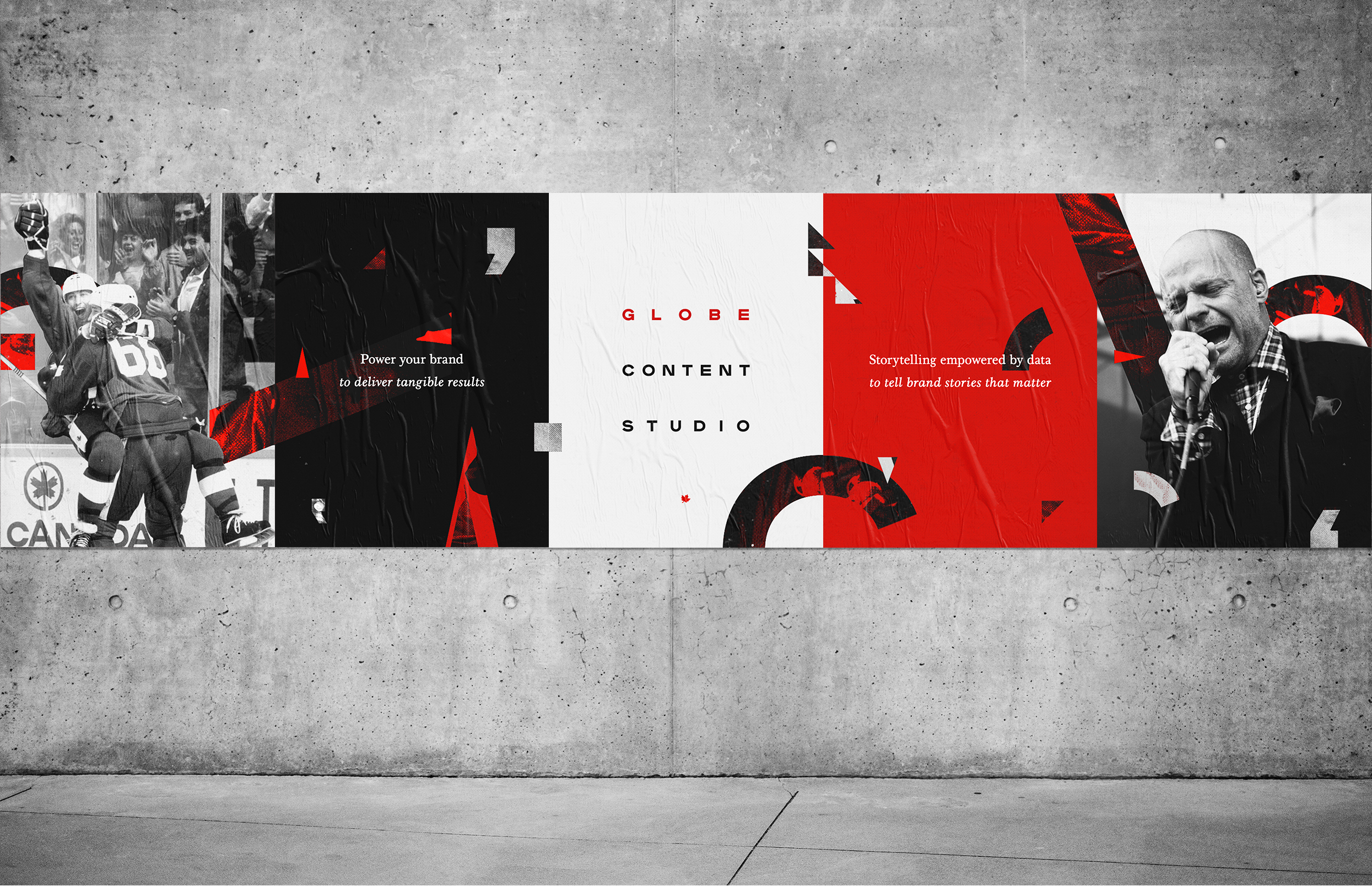 The Logo

Being a digital content arm of a big publication granted the opportunity for a more modern approach.

The Globe Content Studio logo retains the shape of the iconic Globe and Mail square, white updating it through the use of a "Flex Mark" — fluid type to fit many sizes large and small.


The GCS Iconographic system is comprised of two parts. The first is a set of abstract symbols derived from elements of the PLAAK typeface.

The second is a collage of iconic, archival imagery treated using destructive lo-fi techniques.