M

akers
2018 | Studio:
AOS
| Role: Motion & Design
A state-of-the-art video player and updated portfolio
The Challenge

The AOS team was asked to build a customizable interactive portfolio with rich media integration — showcasing the talent, expertise and creative vision they bring to each of their projects.

The Approach

A primary focus was the integration of the Makers "M" as an interactive, dynamic element. This served as the backbone for many of our creative considerations and eventual direction.

The design evokes mystery, warmth, and celestial themes. After an extensive prototyping process, the interactive video component documenting their many triumphs ran fast and fluid.

Visit Website

Work Drawer

The work drawer is accessible from any part of the site. With careful consideration taken to not confuse the user, our goal was to maintain clear navigation throughout the experience. This was accomplished via liberal application of animation and sequencing.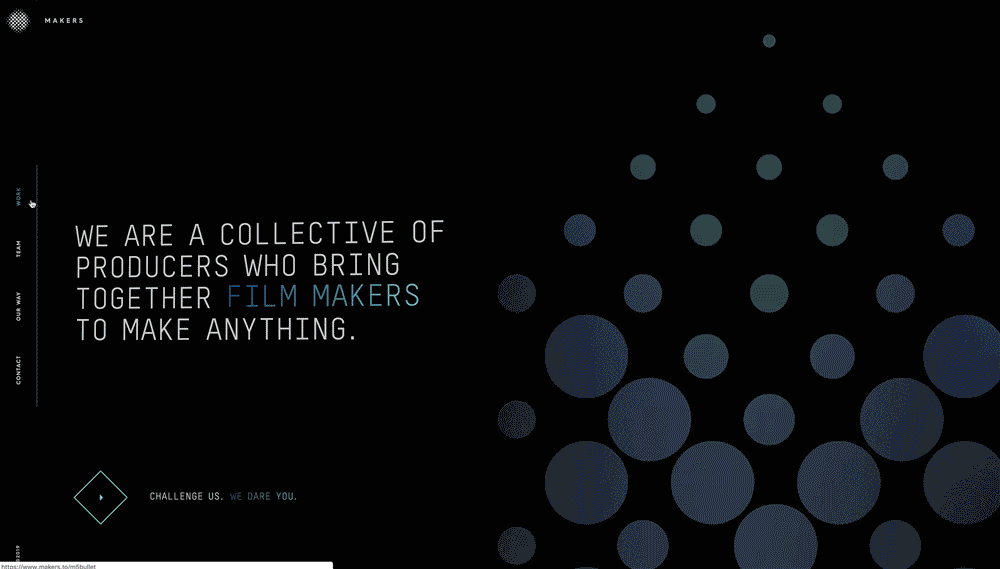 Team Page

The objective of the team page was to showcase the large stylized headshots while allowing users to swiftly view all of the team members in both the overview scroll and the individual profiles.