Particip
ACTION
2018 | Studio: AOS | Role: Design & Motion
A web experience educating Canadians to stay active & healthy
The Challenge

ParticipACTION has been encouraging Canadians to get active since 1971. In light of their new "Everything Better" campaign, they needed an engaging web experience that fit the campaign, and shows physical activity makes everything better.

The site needed to work for everyone, from new parents, to Gen-Z and grandma. This meant a large amount of content and use cases across multiple languages and AODA compliant for the visually impaired.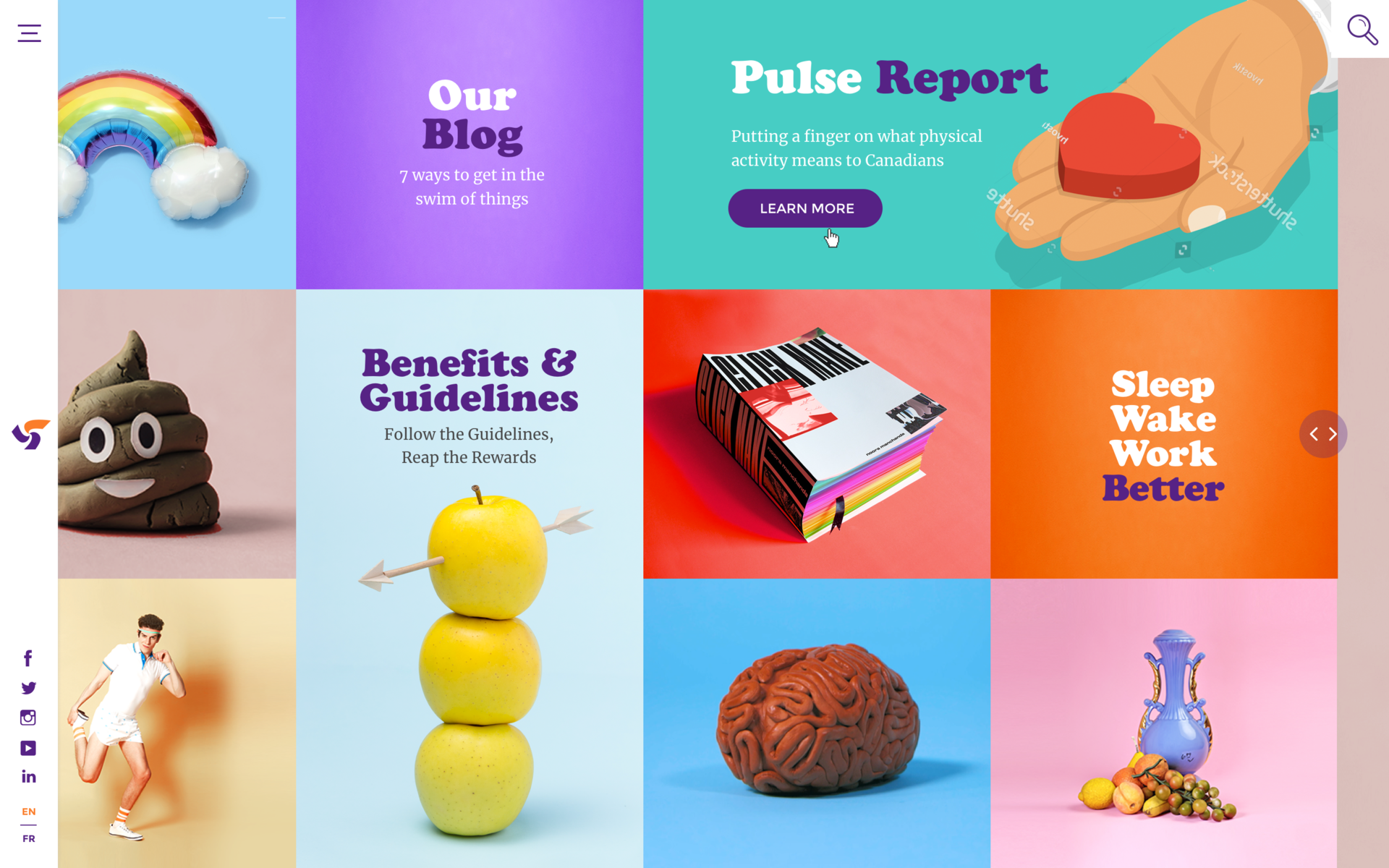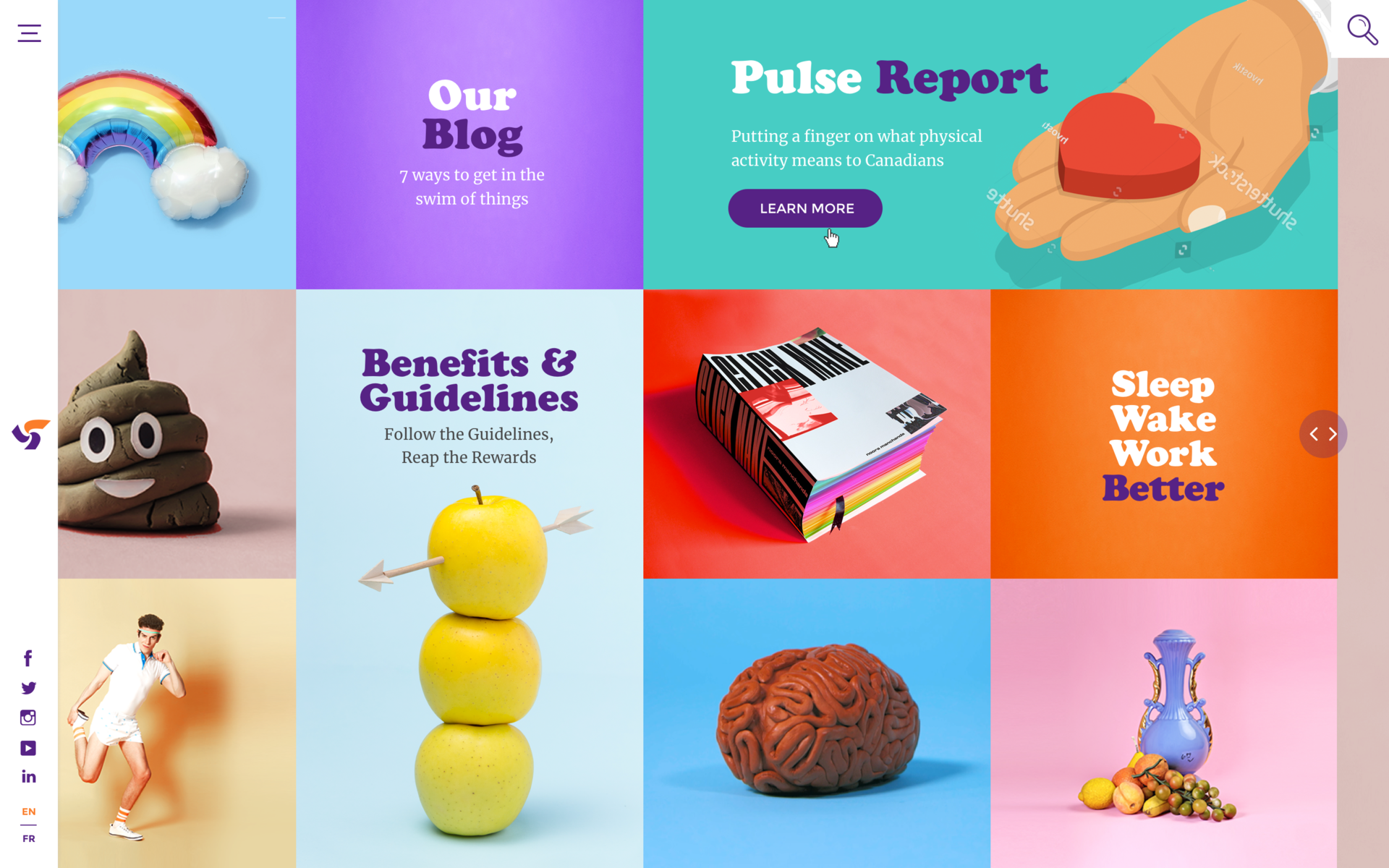 The Approach

We designed an approach that made a large amount of information accessible to users in an interesting way. Since the key pieces of content were image based, we created a modular grid system to make it easy for people to quickly view and browse the different "Betters".
As the campaign is based around being active, we described an animation style that exaggerates movement. As there are so many different sections present within the site, It was very important for motion and animation to help a user navigate.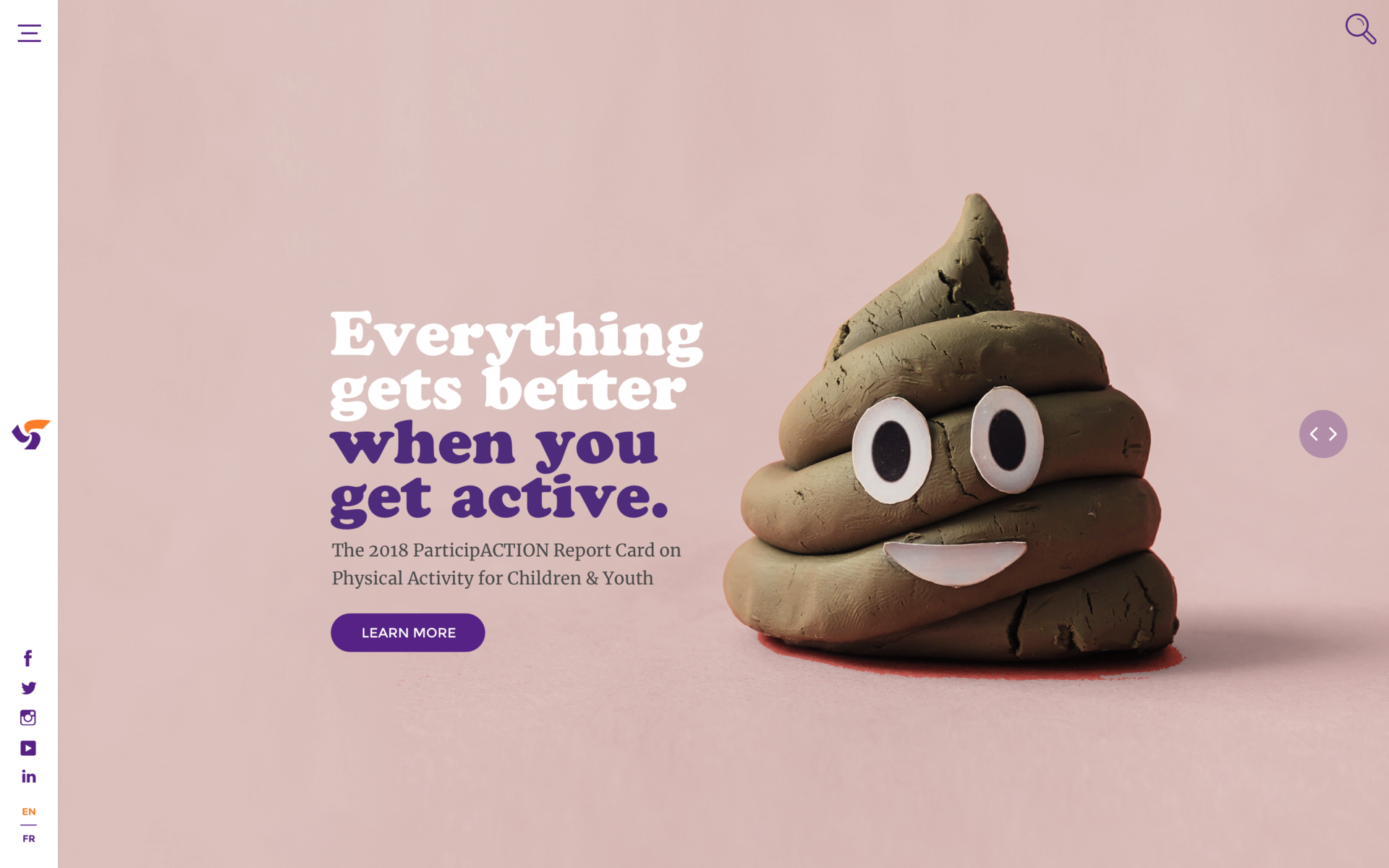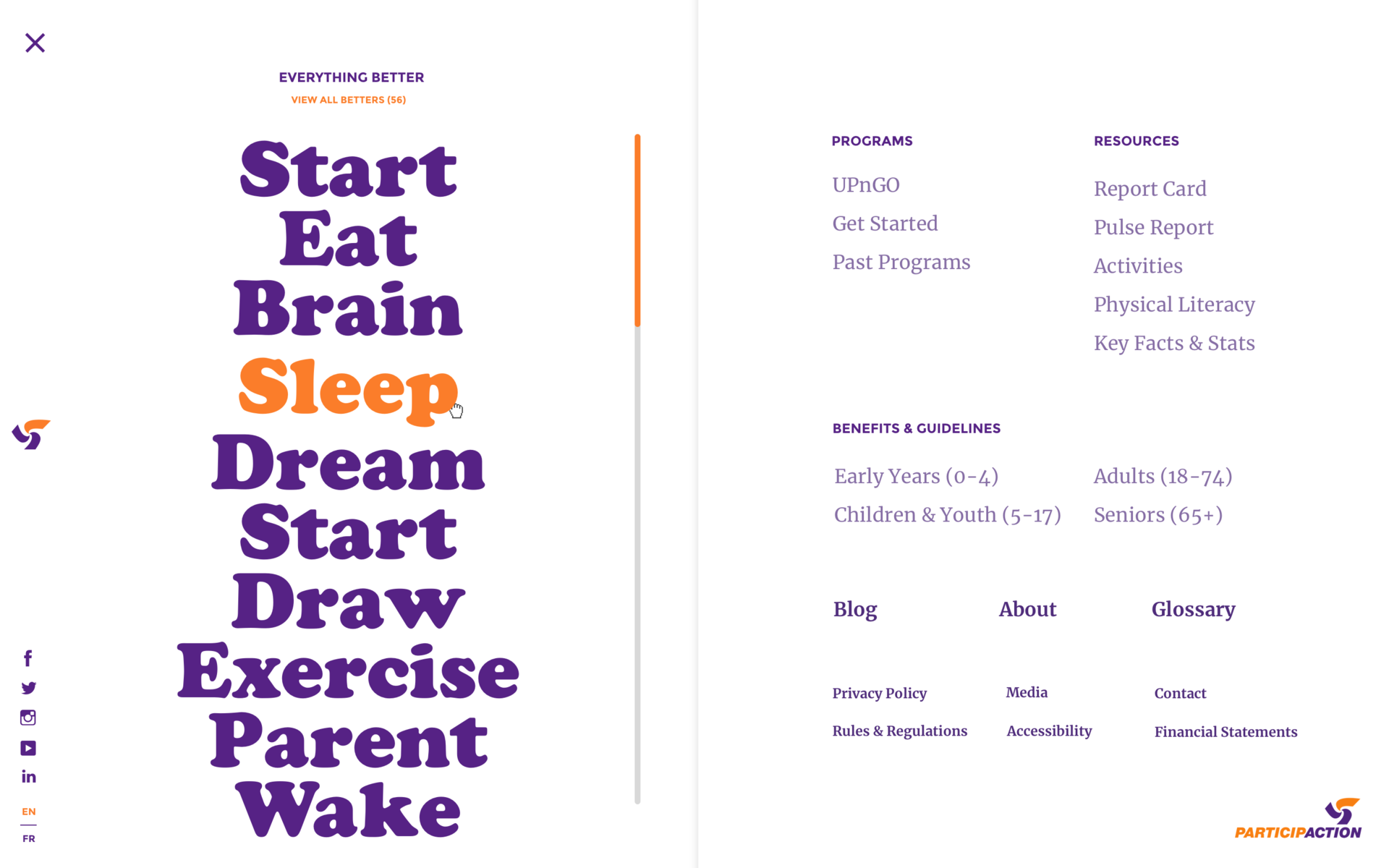 Motion Language

The objective of the animation was quite simple: Inspire action through seamless transitions, compliment the active brand personality with a playful flavour, and lastly, avoid boring.
The way the content tiles animates in emphasizes physical actvity through movements like pushing and pulling.
Mobile

As traffic on mobile devices only increases, it was vital the site worked as well on phones as it did on laptops and desktops. We prioritized fast loading and legibility of text, described within our modular system.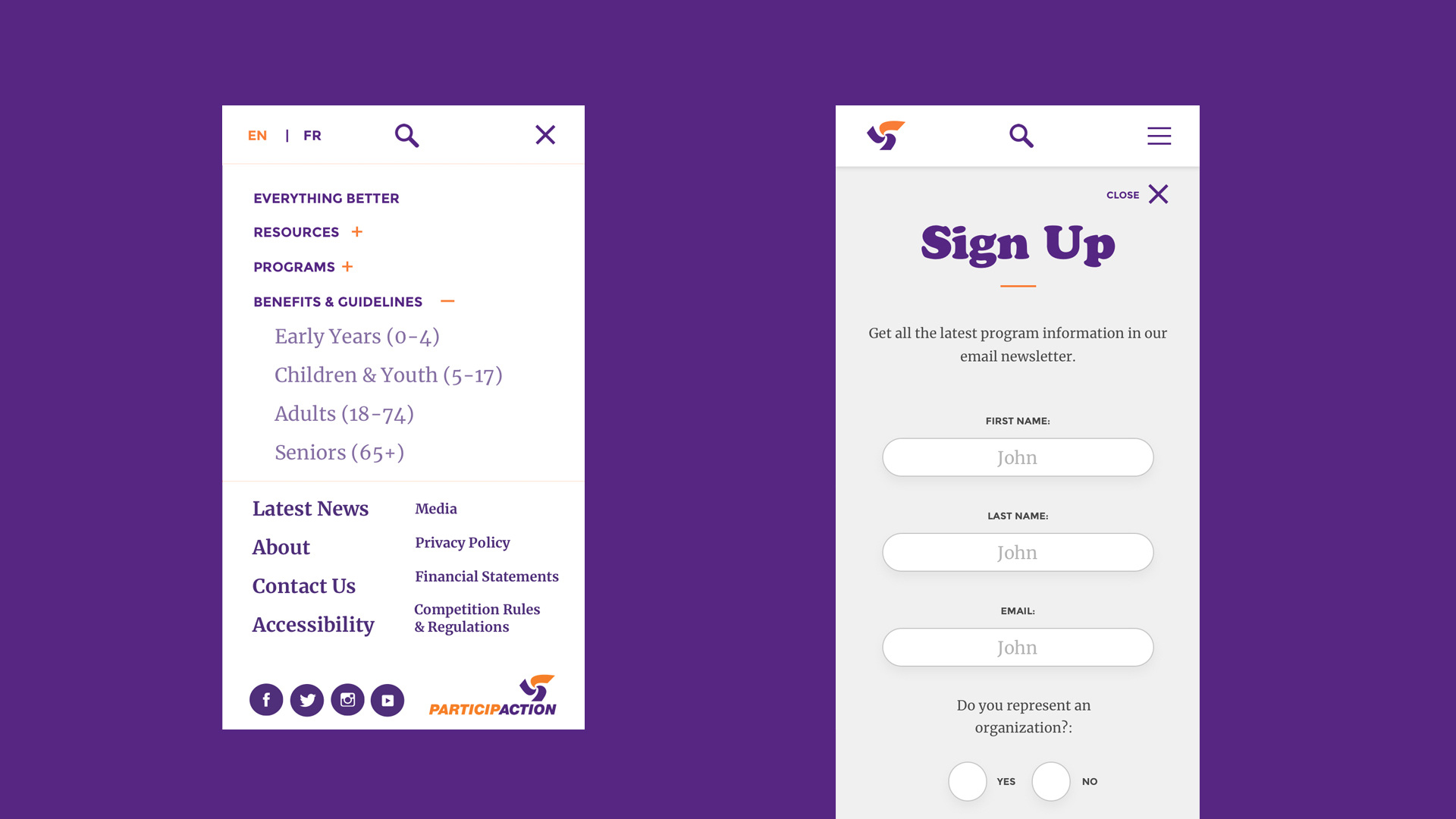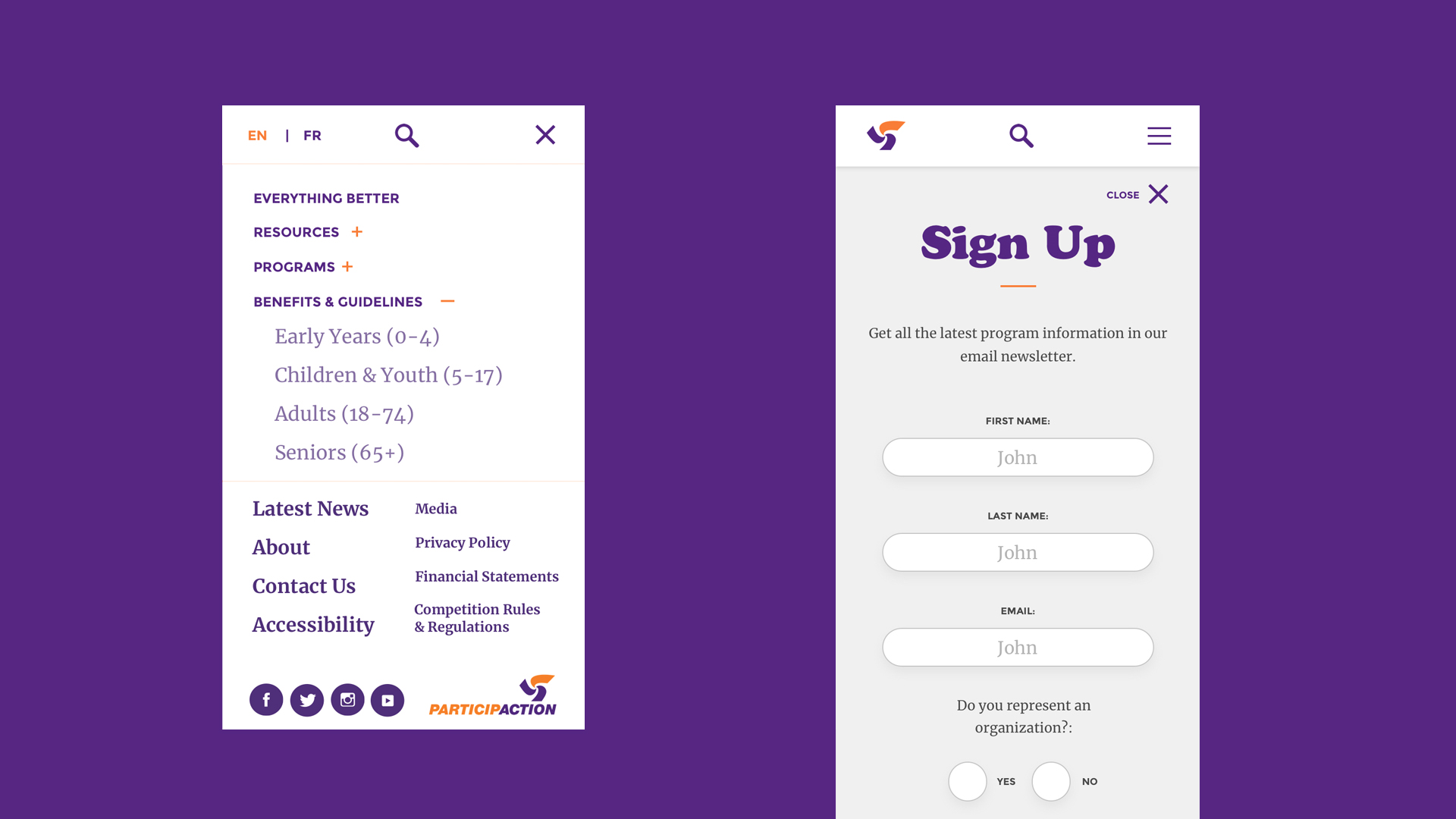 This project was a great opportunity to work with such a storied Canadian brand. Whether this site helps people eat, dream or even poop better — I'm thrilled to be a part of a campaign that pushes people to lead a more healthy lifestyle.

ADCC 2019 - Bronze Award
Marketing Awards - Websites/Microsites - Bronze
︎ Back to Projects